Sunny Coco Organic Beancurd - Cambodia
#B165, St. 173,
Sangkat Tomnob Tek,
Khan Chamkarmorn,
Phnom Penh, Kingdom of Cambodia


092 232 456

023 218 556

Sunny Coco

Instagram
About Us



Sunny Coco Organic Beancurd
is a brand established three years now in Asia. Since established, we´ve won a high reputation from
customers from all ages through the good quality of the Beancurd. The Beancurd is made without preservative, gypsum powder and
coloring. Furthermore, it is organic and it helps in healthy and beauty. Having it's Franchise in Singapore, Malaysia, Australia. With
more than 120 outlets in whole of Malaysia, We've decided to bring it in to Cambodia. Our Beancurd is tasty, healthy and it is the best
choice for your dessert served cold. If you have a sweet tooth, you will never regret after trying the Beancurd and might always go back for more.
CEO Speech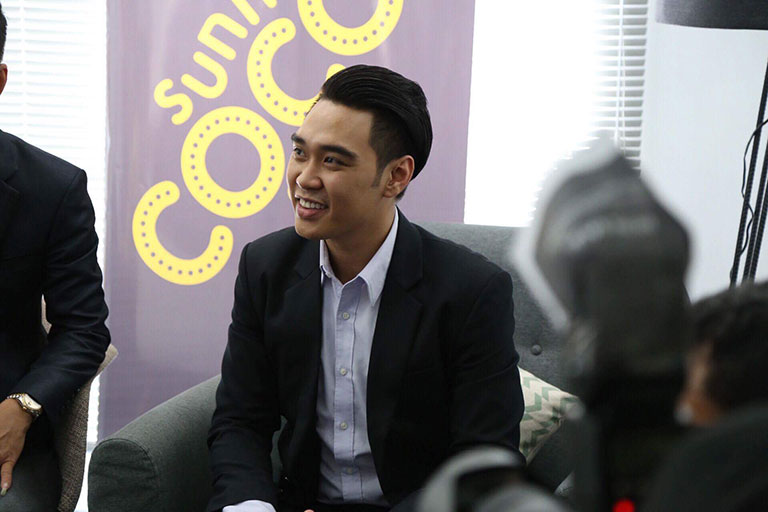 To those who know me well, I hear you asking why Soya Beancurd, why Sunny Coco? After being in Cambodia for some time now, I see a lot of opportunities for growth in the food and retail scene. The local market is ready to follow lifestyle trends all over South East Asia. I realize that the Cambodian diet isn't the healthiest. My intention is to introduce a healthier lifestyle for Cambodians, especially starting from the younger generations.
I did my research and I came across Mr Chau Pen Seow who is the Founder of Sunny Coco in Malaysia. I sent him an email and I drove to Johor to meet him. After a few meet-ups, he provided me with the ingredients, and taught me how to cook them. We sent the first successful batch out to our friends in Cambodia for the initial trial. To my surprise, the results were tremendous! Everybody was happy with our Organic Beancurd dessert. Everybody loved it.
Sunny Coco has a great proposition. Unlike other Beancurds, our Beancurd is organic: we don't use preservatives, gypsum powder or coloring. That is our brand hallmark on quality and health and we are more than happy to deliver a safe and excellent quality product to Cambodians of all ages. When I say all ages, I really mean all ages.
We have just launched our first outlet here in Phnom Penh at BKK1 in October 2016. The outlet has already proven to be a success, with sales reaching above and beyond our expectations. We expect that new franchisees will cooperate in building our brand in Cambodia by opening more outlets in Phnom Penh or other potential province.
Next year will be very exciting for Sunny Coco Cambodia. We have had a lot of positive sentiments, and from its increasing popularity, I know it will be a product that Cambodians will love today and tomorrow.